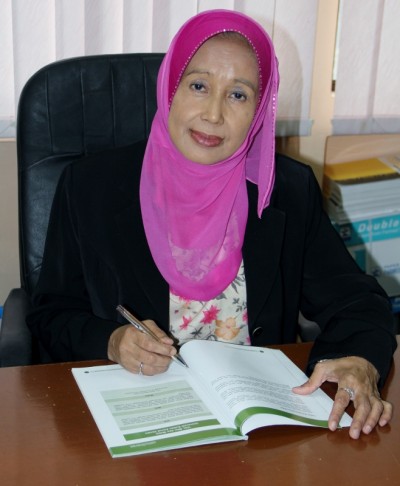 Professor Jinap is a Professor and the Head of Food Safety Research Centre at Universti Putra Malaysia (UPM). She holds a PhD degree from Pennsylvania State University, Master degree from Louisiana State University, both in Food Science and a Diploma in Science and Education from Universiti Pertanian Malaysia.
She was a former Dean of the Faculty of Food Science, Director of Innovation and Commercialization Centre and Director of University Research Park at UPM. Prof Jinap has a wide experience in food especially in food quality and safety through her teaching, research and consultancy services. Nationally, Prof Jinap is very active in national food standards and regulation; she is a member of Industry Standard Committee for Food, Food Products and Food Safety (ISC-U) and serves as chairman and members of technical advisory committee of Malaysian Standards through SIRIM, and is involved in many National expert committees on Food Regulation, Food Contaminants, Food Additives, and Processed Food through the Ministry of Health. She is also a member of National Codex Committee of Food Additives, and Food Contaminants.
Prof Jinap is currently a Fellow of Academy of Science of Malaysia (FASc), member of Food Analysis Act Main Committee and Fellow and a former President of the Malaysian Institute of Food Technology (MIFT). She is also Chief-in-Editor for International Food Research Journal and International Editorial Board for Food Additives and Contaminants. She also serves as member in many committees at university and faculty levels. She has served as a Board member for UPM Innovations Sdn Bhd and Malaysian Cocoa Board and she has received many academic and research fellowship awards.