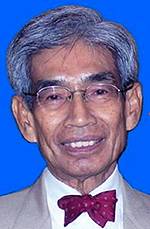 SPEECH DELIVERED BY YANG MULIA TUNKU DATO' SERI MAHMUD BIN TUNKU BESAR BURHANUDDIN, CHAIRMAN, TAMADAM BONDED WAREHOUSE BERHAD, AT THE SIGNING CEREMONY BETWEEN AMANAH RAYA BERHAD AND TAMADAM BONDED WAREHOUSE BERHAD ON 8 JUNE 2006
Our honourable guest,
Dato' Haji Dusuki bin Haji Ahmad (Chairman of Amanah Raya Berhad),
Distinguished guests,
Members of the press,
Ladies and Gentlemen,
Good afternoon.
It gives me great pleasure to welcome all of you to this significant signing ceremony between Amanah Raya Berhad and Tamadam Bonded Warehouse Berhad.
After months of discussions and fine tuning by our respective advisors, we are here to witness today the signing ceremony of various agreements which will see Tamadam entering into partnership with Amanah Raya Berhad for the next ten to fifteen years.
I founded Tamadam in 1984. I am extremely gratified that after twenty two years, Tamadam has grown to be one of the biggest warehouse operators and logistics service providers in Malaysia. We offer a full range of logistics services which includes warehousing, trucking, forwarding, distribution and customs clearance. We have more than three hundred customers ranging from growing companies to multinational world renowned corporations.  We have quality assurance programmes in place to ensure top quality consistent service to our customers.  We will shortly be awarded the ISO 9001:2000 quality certification.  We also conduct regular feedback programmes to gauge customer satisfaction.  I am pleased to report that our customers have indicated that our service levels have consistently met their expectations.
I would like to share the history of Tamadam 1 with you.  In 1992, Tamadam spent about RM10 million ringgit to buy Tamadam 1.  At that time, our paid-up capital was only RM2.3 million ringgit.  With such a high gearing ratio at the time, clearly, we need the support of bankers and financiers who understand our business and its highly capital intensive nature.  With the completion of this transaction, we expect our gearing ratio to drop to about 0.3 times which is very low for our industry.
Since 1992, we have invested more than RM17 million ringgit into the property.  These sums have been used to upgrade the buildings on the property, build cold rooms, construct mineral and container yards and so on.  Therefore, our total cost is about RM27 million.
Taking into account depreciation, the book value of Tamadam 1 is now about RM18 million.  Thus, we will enjoy a gain of about RM9 million on the property.  This will have a positive impact to the company and will  improve our net tangible assets, strengthen our working capital position, reduce our gearing and provide us with funds for future expansion.
We strongly believe that this is a win-win deal for both parties. We have seen that investment into logistic assets has recently increased dramatically.  In the United States, Japan, Hong Kong and Singapore, there are entire REITs solely devoted to  logistic assets, namely warehouses and distribution houses.
I would therefore like to congratulate Amanah Raya Berhad for having the vision and foresight for seeing the potential of logistic assets. I am confident that their investment in this industry will secure attractive returns on their investment and to unitholders of their REITs.
I would also like to thank the professional engineers, valuers, consultants, bankers, lawyers and the various staff involved in this project from Amanah Raya and our own company who have made this partnership possible.
Thank you.