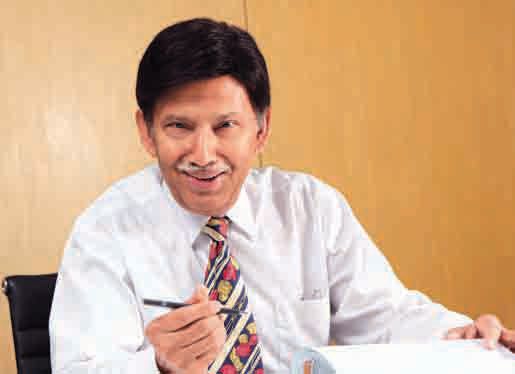 Tan Sri Dato' Mohd Ibrahim bin Mohd Zain, aged 68, was appointed a director of Brahim's Holdings Berhad on 15 May 2008.
Currently he is the Chairman of Century Software Holdings Berhad and Yayasan Arshad Ayub (a Non-Profit Organisation).
Tan Sri Dato' Mohd Ibrahim is a graduate from British Institute of Management and Institute of Marketing in the United Kingdom and holds a Masters in Business Administration from the University of Ohio, in the United States of America.
Upon his graduation in 1965, he was attached to University of Technology MARA (formerly known as Institute of Technology MARA) as a lecturer where he was later appointed as a Council member/ Director, a position which he held until October 2006.
Previously, he had served as Chief Executive of Amanah International Finance Berhad, Amanah Chase Merchant Bank Berhad and Oriental Bank Berhad, Chairman and Chief Executive Offi cer of Setron (Malaysia) Berhad, Chairman of Bank Kerjasama Rakyat (M) Berhad, Bescorp Industries Berhad, Pan Malaysian Industries Berhad, Pan Malaysian Holdings Berhad, Pan Malaysia Capital Bhd, Chemical Company of Malaysia Berhad and Kawan Food Berhad, Deputy Chairman of Metrojaya Berhad and Director of K & N Kenanga Bhd.
Tan Sri Dato' attended six out of nine board meetings of Brahim's Holdings Berhad held during 2011. He has no family relationship with any director and/or substantial shareholder of Brahim's Holdings Berhad and has no conflict of interest with Brahim's Holdings Berhad
nor has he been charged with any offences within the last ten years.