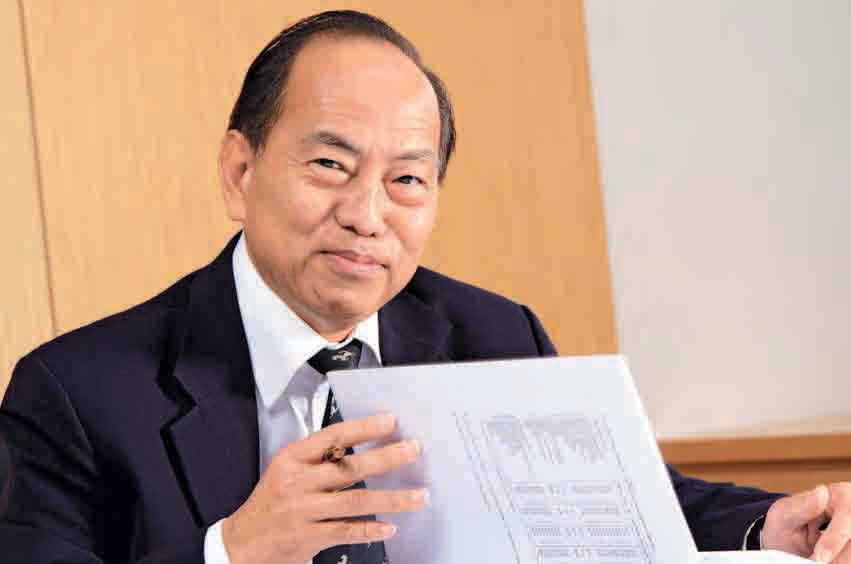 Aged 58, was appointed a director of Brahim's Holdings Berhad on 9 July 2008. He was re-designated as a Non-Independent Non-Executive Director on 18 September 2009. Dato' Choo is the Chairman of the Remuneration Committee and a member of the Audit Committee and Nomination Committee.
Dato' Choo holds a degree in Company Administration from Sheffi eld Hallam University and an MBA from the University of Wales and Manchester Business School. He holds professional qualifications as a Chartered Company Secretary, ACIS and is a founding and fellow member of the Malaysian Institute of Commercial and Industrial Accountants, FCIA and also a professional member of the Institute of Public Accountants, Australia, IPA.
Dato' Choo started his banking career in 1980. After 10 years in commercial banking he ventured into merchant banking for another five years. In 1995 he set up DBS Bank (then known as the Development Bank of Singapore) Offshore Banking Branch in Labuan, Malaysia and grew its business into the top five most profitable overseas operations within a period of three years. In 1999, just after the Asian Financial Crisis, he was seconded to Thailand to manage DBS Thai Danu Bank and was the Deputy President and Executive Director of DBS Thai Danu Bank from 1999 to 2003. In DBS Thai Danu Bank, he personally led the Debt Restructuring Group and Enterprise Banking Group. He was Chairman of the Y2K Task Force Committee and responsible for the Y2K Compliance of DBS Thai Danu Bank. Dato' Choo returned to Malaysia as Country Manager in August 2003. He was Managing Director, Country Manager and Chief Representative for DBS Bank Ltd, Kuala Lumpur Representative Office in Malaysia. He also held the post of Chief Representative for DBS Bank, Yangon Office.
As an active banker, Dato' Choo has authored three books on banking, published by the Institute of Banks, Malaysia and has presented numerous seminar papers on the Financial Services Sector. He has spoken at public forums in Malaysia and Thailand and is a trainer for the National Institute of Development Administration (NIDA), Thailand. He was a Chief Examiner for the Institute of Banks, Malaysia. For his contribution to the Financial Services Industry, he was awarded an Associate Fellowship by the Institute of Banks, Malaysia. He is also a resource person for the South East Asia Central Bank Training Centre (SEACEN) and has conducted courses for central bankers in Malaysia, Singapore, Taiwan, Korea, Thailand and Sri Lanka. Dato' Choo was appointed to the Bank of Thailand, Executive Decision Panel in 1999 under the Thai Nationwide Debt Restructuring Framework. He held the post of Vice-Chairman, Singapore-Thai Chamber of Commerce for two terms since May 2000 and is an advisor to the Chonburi Chamber of Commerce, Thailand. In October 2004, he was awarded the Darjah Kebesaran Sultan Ahmad Shah Pahang Yang Amat Di Mulia from HRH the Sultan of Pahang on His Royal Highness' 74th birthday which carries the title Dato'. He was appointed a Council Member of the MCA SME Bureau in September 2005 for a three year term until 2008 and re-appointed in 2011. In August 2005, he was appointed as a Professional Advisor for the International and Offshore Banking Program by University Malaysia Sabah, Labuan International Campus, School of International Trade and Finance. In 2006, he was appointed to the advisory panel of the Young Entrepreneurs Association Malaysia (PUMM) for a term of two years. In May 2007, he was awarded the Certificate of Appreciation by the Central Bank Governor for his services as Examiner for the Diploma in Banking and Financial Services examinations. He is currently the Chairman of Labuan Investment Banks Group. He is also the Industry Advisor for the corporate management degree program in the Universiti Malaysia Sarawak.
Dato' Choo attended all the board meetings of Brahim's Holdings Berhad as well all the Audit Committee meetings held during 2011. He has no family relationship with any director and/or substantial shareholder of Brahim's Holdings Berhad and has no conflict of interest with Brahim's Holdings Berhad nor has he been charged with any offences within the last ten years.